Fantastic Mr. Fox
Written by Roald Dahl
Reviewed by Stephen M (age 8)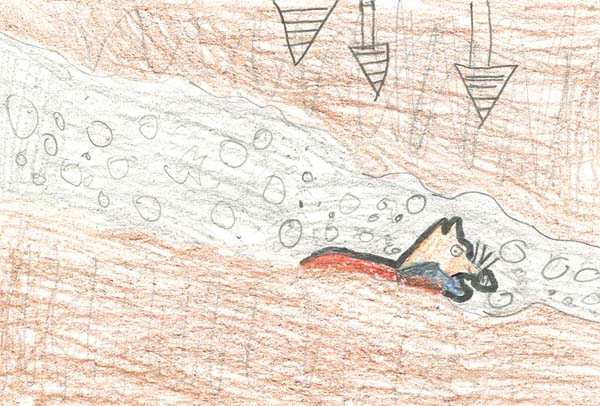 On a hill Mr. Fox, Bunny and Badger are stuck in a hole and they can't get out. The farmers Boogie, Bounce and Bean are by the hole ready to kill them. The farmers know that Mr. Fox is stealing their crops and that's why they want to kill him. Mr. Fox and his friends were digging in the hole and found Boogie's chicken house by mistake. See how this mistake turns into something good.
I think this book is exciting because the farmers are trying to kill the animals. My favorite part is when the animals found food and cider. They dug and found the chicken house and cider room. I like how the author put in really interesting words such as nonetheless and mechanical.
I recommend this book to 8 and 9 year olds, if they like funny books.