The Strange Case of Origami Yoda
Written by Tom Angleberger
Reviewed by Mack H (age 8)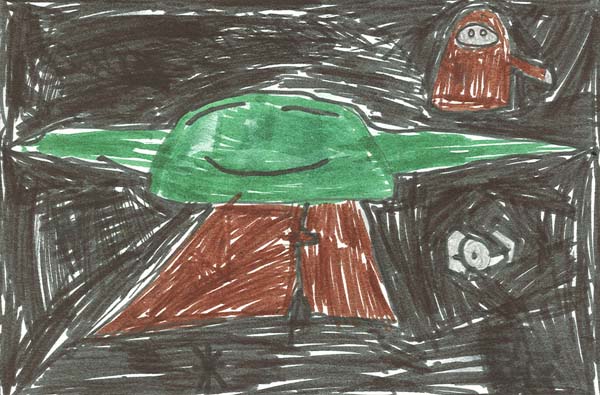 This book is about an origami finger puppet named Origami Yoda.Dwight is the weirdo who carries Yoda around. Tommy, a sixth grader, wants to know if Dwight is faking Yoda's wisdom. One weird question Yoda answers is, "Origami Yoda, why does Dwight pick his nose so much?" Will Yoda stay away from the trash can or will he get thrown in the trash? Read the book to find out!
I like the way Tom Angleburger set up the book because he makes Yoda look great in a way. I also like the rare questions and funny drawings on the side. I like the way the author uses his own wise cracks. One example is when Yoda says, "Hairdo like Yoda you must have."
I recommend this book to people who like humorous books. People who like many stories in one book will also like this book.