Time Warp Trio Summer Reading is Killing Me!
Written by Jon Scieszka
Illustrated by Lane Smith
Reviewed by Zach R (age 9)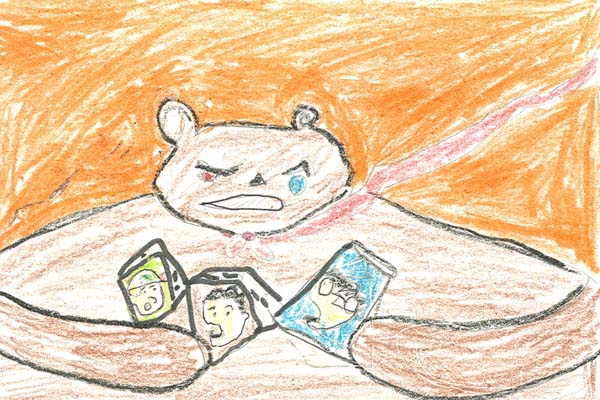 Three friends, Joe, Sam, and Fred have a magical book that takes them into different times and places. This book is called the "The Book." In this story, the kids go into their summer reading list world. They have to keep all the bad guys like Frankenstein or Long John Silver from killing the good guys like Pippi Long Stocking and Winnie the Pooh. See if they can do it in Jon Scieszka's Time Warp Trio Summer Reading Is Killing Me! This Story is fun, silly, imaginative and it's an adventure.
I like that the book is about three boys who get in a lot of mischief! I have two older brothers and the three of us get in to mischief, too. I think the illustrations are very detailed. I like when the illustrators put a lot work into them. I love the silly characters in this book, they are very humorous. I like when Joe was trying to talk to Sam and Fred but instead they were jumping on his bed.
I recommend this book to 8 to 10 year old kids because their sense of humor is funny. The author is funny too. This book is good for a kid who likes adventures and silly books.