Four Little Kittens
Written by Kathleen Daly
Illustrated by ADRINANA MAZZA SAVIOZZI
Reviewed by Molli B. (age 8)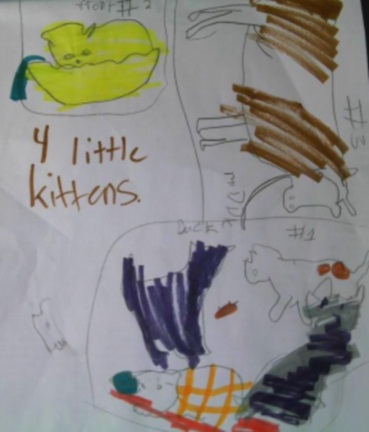 This book is about four little kittens that grow up to be different kinds of cats. They learned a lesson by becoming different kinds of cats like an alley cat, barn cat, ship cat and last, but not least a house cat. They are kittens that grow up to be cats.
I think that the book is really good. I loved it. I loved it because I love kittens. When the kittens grew up, I liked it because the kittens left their mom. The characters that I liked were the kittens because they're cute. It's not like any other book that I have read because it's the only book I have read with kittens or cats in it.
I will let somebody read this book. Somebody who likes kittens or cats would love this story.