The Magic Treehouse-The Knight At Dawn
Written by Mary Pope Osborne
Reviewed by Kiana C. (age 9)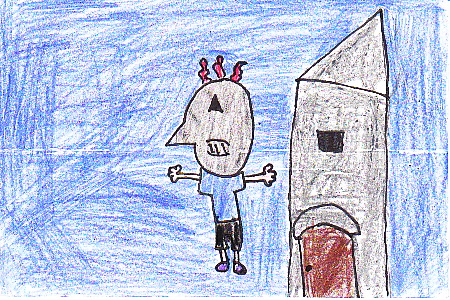 Have you ever wanted to see a knight? If you have you should read this book. In this book the fantastic characters are Jack and Annie. The story is about an adventure the two go on. Jack and Annie get to see a knight when they enter a castle. In the castle there is a feast but Jack and Annie were not exactly invited. If you would like to found out what happens when Jack and Annie enter the castle you should read this book!
My favorite part of the story is when Jack and Annie go to the castle and get to see the knights. However, when they saw the knight, they were immediately locked in a room. My favorite character is Annie because she is always ready for any adventure.
I would recommend this book to people that have not read the Magic Tree House series because I think it will make you want to read more of them. I also recommend this book to people who have never seen or read about a knight. People that have read other Magic Tree House books will porbably like this book too!