Who Is Maria Tallchief?
Written by Catherine Gourley
Illustrated by Val Paul Taylor
Reviewed by Christa W. (age 9)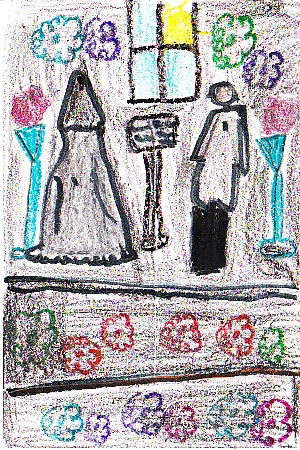 Have you ever heard of someone named Maria Tallchief? If you haven't, you really should read this book. This book is about a tribe of Indians and a girl named Maria. Maria really liked to dance ballet. But, Maria ended up getting tired of dancing, which she normally loves, because she had to do so many recitals. Although she was tired of dance for a while, she stuck with it and became United States' first prima ballerina.
My favorite part is when all of the adults get in a big circle (it's called a powwow). The boys are in the inside of the circle dancing and the girls are on the outside. More people are on the outside of the circle playing interesting instruments like drums and shakers. I really liked Maria in this book because she fought for what she loved. If people told her she shouldn't dance, she did it anyways. I also found the fact that Maria had so many people working for her interesting because one of those people became her husband.
I would recommend this book to my third grade class because it is a great book and you might wonder things about Maria like how many times she got married. There are also some cool dances that will teach you about Indian history if you decide to read this book.