Mr Bean in Town
Written by Rowan Atkins
Illustrated by Joh Segal
Reviewed by Chingiz A. (age 13)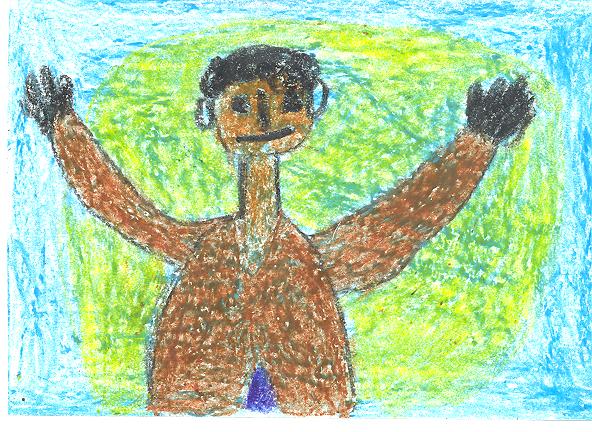 Mr. Bean is a man that lives in England, London. He is a very funny, silly man who does crazy things. He lives alone and has a few items that are important to him, a toy bear and his car "Mini Cooper". He always travels, go around cities and flies to different countries causing trouble. There are two stories in this book. They are both about the funny adventures of Mr. Bean. One of them is all about his birthday party in a restaurant and the other one is about his trip to the launderette. In the story about his birthday Mr.Bean does many silly things there.
The book was very enjoyable with some absolutely sidesplitting parts. He is always falling over, getting into trouble and doing such crazy things. This book is great to brighten your mood and really entertaining. The book is written by someone with a great sense of humor. I love the photos in the book as they really show some goofy parts. The stories are short and easy to read. I love Mr. Bean's movies too.
It would be good for people young and old as it is funny and interesting at the same time. It will be especially interesting for teenagers if they like fast-moving and easy to read books.