Where the Wild Things Are
Written by Maurice Sendak
Illustrated by Maurice Sendak
Reviewed by Daniel A. (age 9)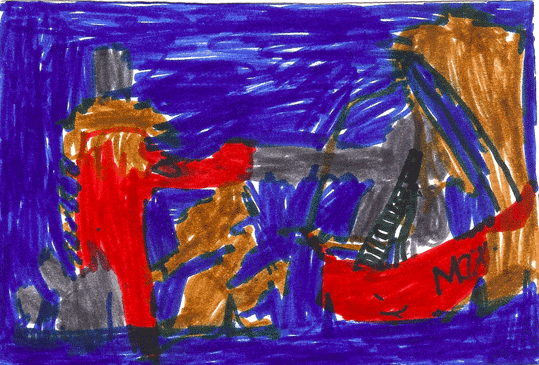 Max was about to build a fort in his house and his dog was about to mess it up. Max was chasing his dog and bothering him so his mom sent him to bed without his supper. When Max closed his eyes, his room started to change into a forest. The room grew more and more into a forest with a moon and stars. There was even a private boat just for him so he sailed off. A lot of scary creatures came out of the forest. Max made a scary face at them; he wasn't too scared. He yelled, "Stop!" The monsters listened to him and they were afraid of him. He was crowned, "King of the Wild Things." Soon Max became lonely and sailed back home even though the creatures wanted him to stay. Max came home to a wonderful surprise!
My favorite part was when the sea creature came out of the water. The water dragon looked really cool. I also liked how Max's room transformed into a forest. It looked very realistic and scary. I liked seeing Max chase his pet dog around the house too. Max made a big jump off the stairs with his costume on!
I would recommend this book to anyone who likes animals and scary creatures fused together. I would recommend this book to any second grader that has a big imagination.
(This story was dictated by the student.)