Fudge-A-Mania
Written by Judy Blume
Reviewed by Aidan D (age 7)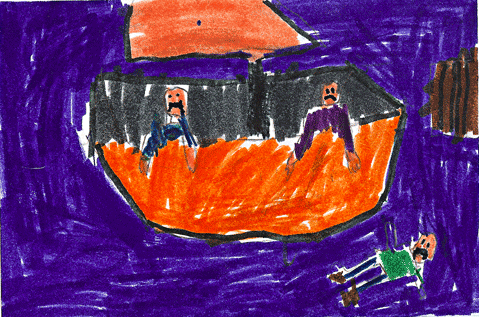 Do you like silly little kids? If you do you should read Fudge- a-Mania. This is about a boy named Fudge (Farley Drexel Hacher) and his brother Peter. They find out that their neighbor Sheila's parents invite them to their country house in Maine. The same day Fudge tells them that he is going to marry Sheila in school. But his dad says you can marry her in Maine. Peter is playing baseball in Maine and… you'll need to read the book to find out. The same thing goes for Fudge and Sheila getting married, find that out also in the book.
I like this book because it's so funny. My favorite part is when Fudge tells Mrs. A that his bird's name is uncle feather and he forgets to tell her it's his pet bird and she thinks its his uncle. I like this part because it's one of the one hundred crazy things Fudge does.
I recommend this book to 8 year olds and to people who like the Fudge series by Judy Blume because they're so funny.