Wemberly Worried
Written by Kevin Henkes
Reviewed by Masha N. (age 7)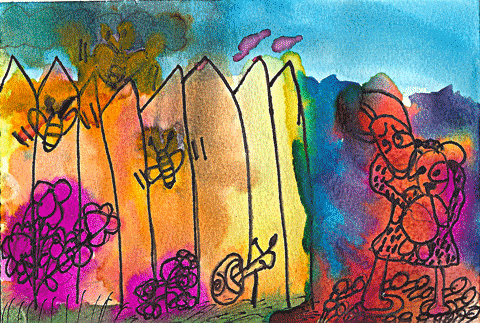 Have you ever heard a story called Wemberly Worried? It's about a girl named Wemberly. She worries about everything. Wemberly is worried that the tree in the front yard is going to fall. Her mother says, "You worry too much." Her father says, "When you worry, I worry." Wemberly does not want to go to school. She's worried that she won't find the bathroom and the snacks won't be good. Will Wemberly ever survive in school?
I liked Wemberly Worried because it was a funny book. My favorite part was when Wemberly made a friend in school because then she can quit worrying. When Wemberly made a friend at school she changed because she was less worried. The first time I went to my school, I felt really nervous and in Wemberly Worried, Wemberly is also nervous and scared.
You will love Wemberly Worried because it's a great book. There are bright and colorful pictures. A person that worries will like Wemberly Worried because you can learn from Wemberly.