Julius, The Baby of the World
Written by Kevin Henkes
Illustrated by Kevin Henkes
Reviewed by Madison G. (age 7)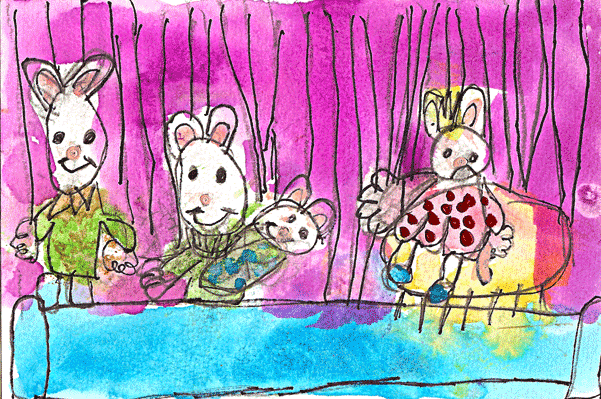 Do you have a little sibling that your parents pay more attention to than you? Well, Lilly does. Lilly is a very unique little mouse. She was very nice to her little brother before he was born. She gave him things and told him secrets and sang him lullabies. But after, it was a different story. Lilly was mean to him. She scared him and made loud noises when he was sleeping, and pinched his tail because her parents paid more attention to him. Do you want to hear what happens next? Well you will have to read this book to find out.
I enjoyed Julius, The Baby of the World because it gave me a strong feeling. I enjoyed the story because it had beautiful illustrations. Lilly always has interesting outfits and the pictures show how the family is emotional. The story had beautiful words that showed that Lilly was jealous. It gave me a warm feeling at the end because Lilly was much nicer to Julius at the end. I learned that you shouldn't judge someone before you know them.
If you like family lessons and unique characters, you will love Julius, the Baby of the World. You will learn that you should not be mean to your younger or older sibling. People who also like beautiful language will love this special book. When I read it, it made me feel like I was in the book.