The Biggest Parade
Written by Elizabeth Winthrop
Illustrated by Mark Ulriksen
Reviewed by Chase B (age 7)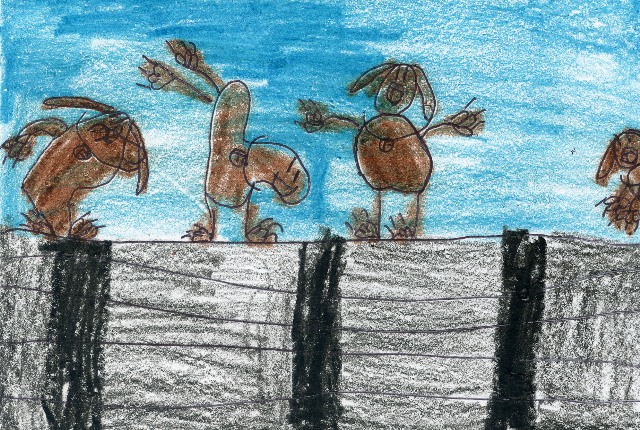 Fred didn't like parades but his owner, Harvey, was in charge of the town's biggest parade ever. Fred would not agree to be in the parade but he wanted to help Harvey make a great parade. In the end, Fred found the best way to help Harvey with the parade. He learned that he could still be helpful to Harvey even if he didn't like to be in parades.
My favorite part was how Fred didn't like the cat, Matahari. Fred was scared of Matahari and wouldn't even ride in a car with him because he thought that cat was crazy. I thought Fred was interesting because he didn't like to be in parades because he was always getting hurt or people made him look stupid. Fred reminds me of my dog, Rover, because they are both Basset Hounds.
I recommend this book to people who like parades because you can still have fun even if you are not in it. You can do lots of other things to help even just by cheering.