Marvin K. Mooney Will you Please Go Now
Written by Dr. Seuss
Reviewed by Stacie S. (age 8)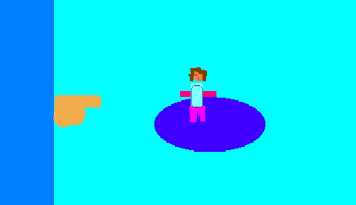 Marvin K. Mooney Will you Please Go Now is a good beginner book. It is all about Marvin who refuses to leave Mr. Finger alone. Mr. Finger really doesn't care how he leaves, he just wants him to leave his house. It is really funny, then finally Marvin leaves.
This book reminds me of all the funny things that happen and make me laugh. Marvin is really funny. I love to read Dr. Suess books because they are funny and they rhyme.
I think you should read it, it was funny.