The Haunted Hotel
Written by Ron Roy
Illustrated by Timothy Bush
Reviewed by Shawn E. (age 9)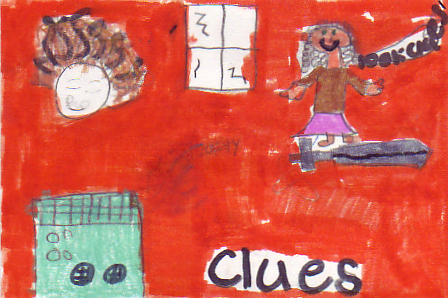 The Haunted Hotel is about three friends looking for a ghost in a hotel. They have to figure out who's pretending to be a the ghost before the hotel goes out of business. Along the way they use clues and get help from others ot solve the case. Will Dink, Ruth Rose, and Josh solve the case? And how will they do it? The ending will surprise you!
I really enjoyed The Haunted Hotel. I like how Ron Roy uses lots of description. This book made me want to read more of this series. These detectives could be real detectives when they grow up because they closed every case. One character reminds me of myself. Her name is Ruth Rose. She has great ideas and so do I. My favorite part was when Josh, Dink and Ruth Rose searched all the hotel rooms because they found all the clues they needed to solve the mystery. Can they crack the case? Read the book to find out.
I recommend this book to third to fifth graders who like A to Z Mysteries. Some of the words are too difficult for kids in younger grades. If you choose this book you will never want to put it down!