Nate the Great and the Snowy Trail
Written by Marjorie Weinman Sharmat
Illustrated by Marc Simot
Reviewed by Grace Z. (age 8)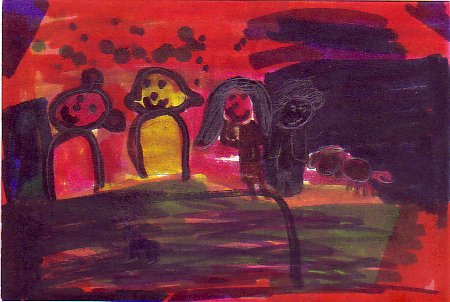 This Nate the Great book is about a detective named Nate the Great. He is looking for a present that Rosamond wanted to give him for his birthday. Nate the Great had a hard time looking for the present because Rosamond would not tell him what it was. She didn't want to ruin the surprise. Do you think they will find out what the present is and how to find it? You will have to read the book to find out.
I liked this book because I enjoy the series of Nate the Great. Nate is a good detective and he can use clues to help him. In this story, Rosamond lost the present that she was going to give Nate. This reminds me of when I lost my fish when I was only 2 years old. I was so sad and so was Rosamond. My favorite part is when Nate finds the present. When he figures it out you don't expect what he finds.
I recommend this book to children in 2nd through 4th grade who like mysteries. I also recommend this to people who like the Nate the Great Series. It is fun to read because it keeps you guessing.